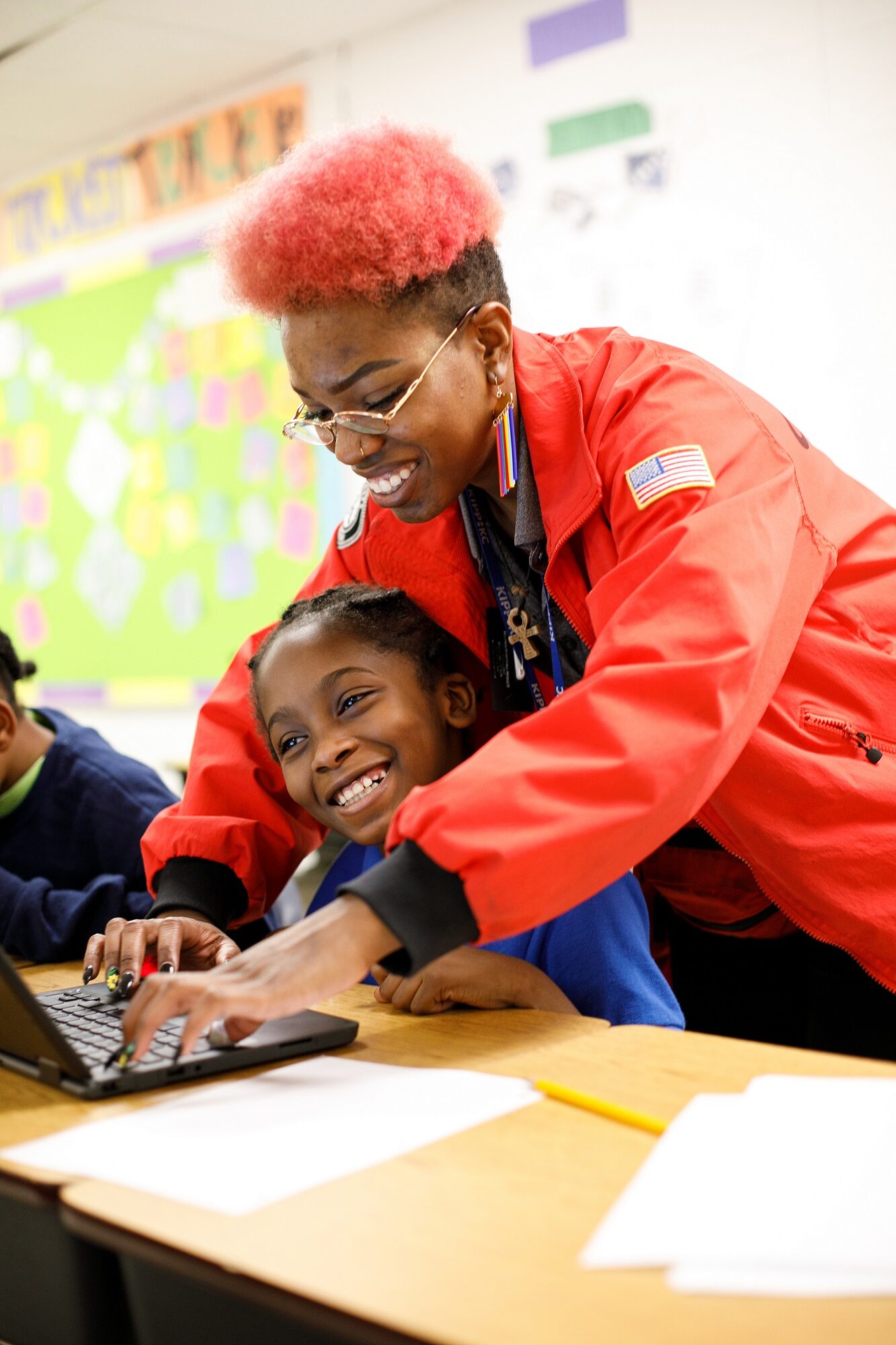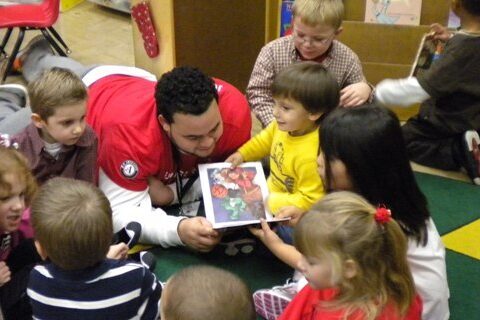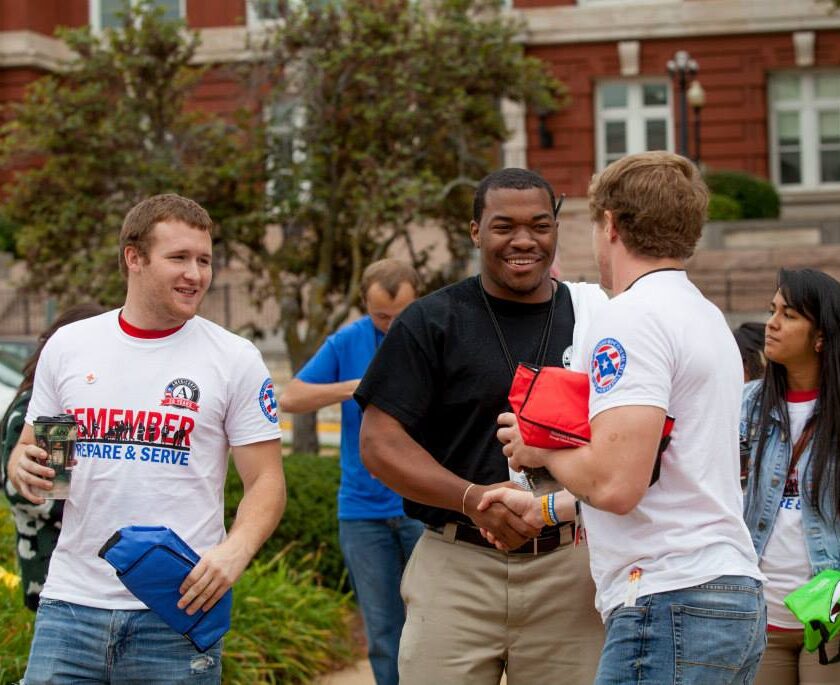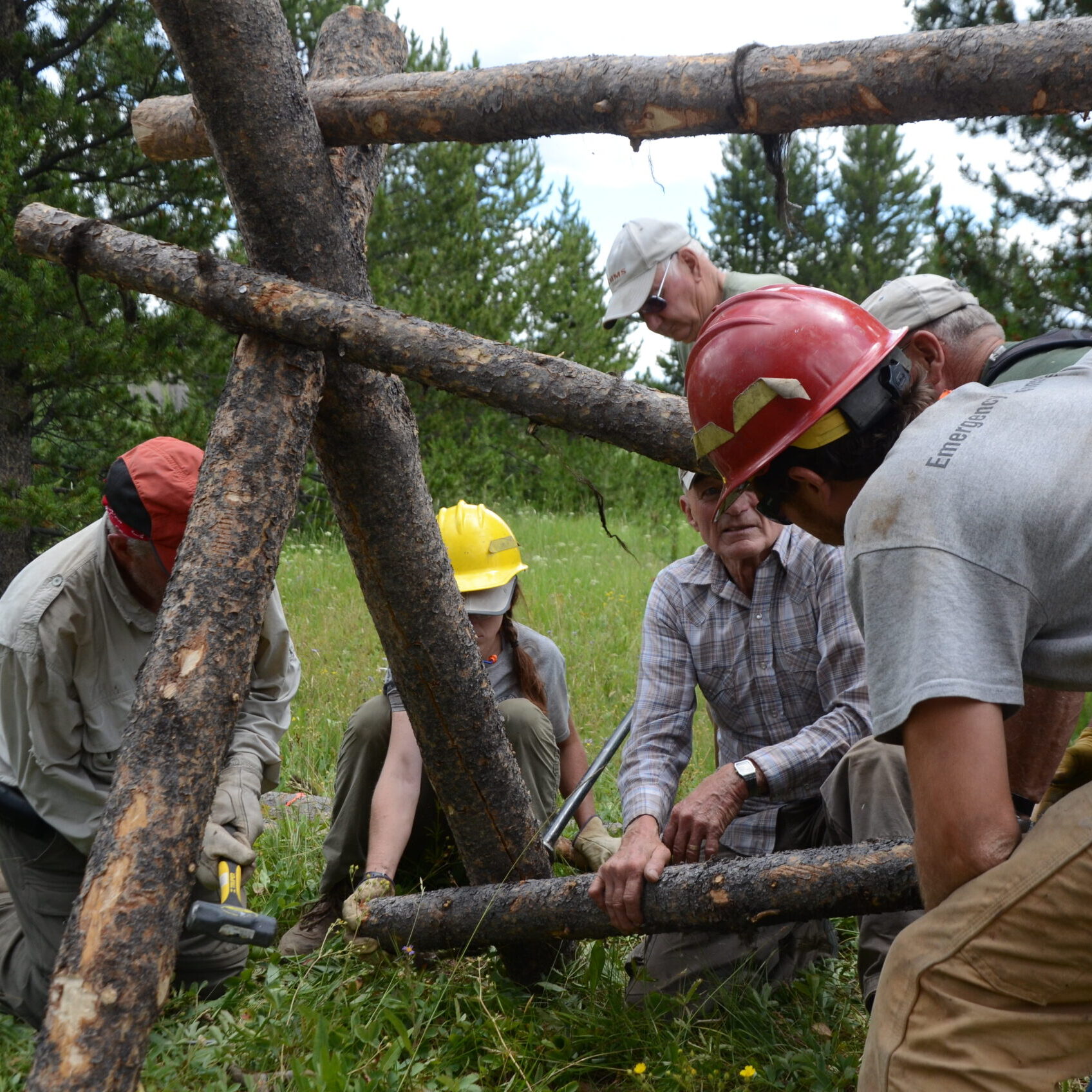 Giving Tuesday
November 30, 2021
You wait in line on Black Friday. You surf on Cyber Monday. Giving Tuesday is your chance to make a difference in your community!
Giving Tuesday is the single largest day of giving for the year, and Missouri communities need your help!
You can donate financially or donate your time as a volunteer. In Missouri, each volunteer hour is worth $25.96 to the organization you volunteer with!
To learn more about Giving Tuesday or find a place to volunteer, click below.
You can also donate to one of our partner programs by clicking on their link below.
Thank you for giving!
AmeriCorps St. Louis is a nonprofit based in the Soulard neighborhood of St. Louis, Missouri. Our Emergency Response Team (ERT) was one of the first AmeriCorps programs to exist, since the inception of AmeriCorps National Service, and has been operational every year since 1994.
Our ERT program has three areas of focus: Disaster Response, Environmental Stewardship, and Wildland Fire. Responding to natural disasters when we are called is our first priority, while conservation projects are a constant part of the year.
Child Abuse Prevention Association
Child Abuse Prevention Association (CAPA) is a 501(c)(3) not-for-profit organization primarily serving Jackson County, Missouri, and the surrounding Kansas City metropolitan area. CAPA was founded in 1975 as a parenting helpline, staffed by volunteers and members of the Junior Service League. CAPA became a United Way partner agency in 1978. Since those early days, CAPA has grown from a simple helpline to a holistic agency that provides counseling and treatment programs for children and non-offending caregivers who have experienced abuse or trauma, child abuse prevention education, parenting education classes, and home-visiting family support services.
Emmanuel Family and Child Development Center
Emmanuel Family & Child Development Center has been serving the urban core community of Kansas City, MO since 1986.
We are committed to providing outstanding early childcare services in a safe, loving, and educational environment for children in poverty through empowering their families through advocacy, emergency aid, and education.
Harvesters' mission is to feed hungry people today and work to end hunger tomorrow. For 40 years, Harvesters has been our region's solution to hunger. By providing nutritious food and raising community awareness of hunger, Harvesters meets a basic need while emphasizing the importance of overall health and serving people with dignity. As a regional food bank serving a 26-county area of northeast Kansas and northwestern Missouri, Harvesters provides food and related household products to more than 760 nonprofit agencies including emergency food pantries, community kitchens, homeless shelters, children's homes and other organizations.
Healing Action Network, INC. (HAN) AmeriCorps members provide access to preventative mental health services through case management, opioid education and Naloxone distribution, therapeutic counseling, and increased community education to the St. Louis region. AmeriCorps members are responsible for increasing knowledge regarding opioid education to program recipients, assist program recipients achieve progress in at least one recovery goal, and increase in knowledge/skill of St. Louis community members.
Kansas City Teacher Residency
The Kansas City Teacher Residency AmeriCorps members will partner with a co-teacher for a full academic year to improve students' attitudes and behaviors towards school. They will also increase student learning through interventions such as small group tutorials, push-in and pull-out support, and whole-group teaching in 40 KCTR partner charter and district schools in Kansas City, Missouri. AmeriCorps members are responsible for increasing the number of students with improved academic engagement and social and emotional skills.
At The Literacy Lab we understand that literacy is the key that unlocks future learning, and lifelong success. Since 2009 we have supported over 30,000 students, helping them become stronger readers. We have also provided workforce development opportunities to a diverse group of over 1,800 Tutors and 127 Leading Men Fellows…and counting.
America's Service Commissions
America's Service Commissions (ASC) is a nonpartisan, nonprofit 501 (c)(3) organization representing and promoting state service commissions across the United States and territories. ASC is a peer network of governor-appointed commissioners and state service commission professional staff.
The nation's 52 state service commissions operate at the state and local level granting more than $300 million from federal national service funds while matching these federal dollars with over $30 million from state and local sources to support citizen service and volunteerism in America. These funds support more than 40,000 AmeriCorps members.