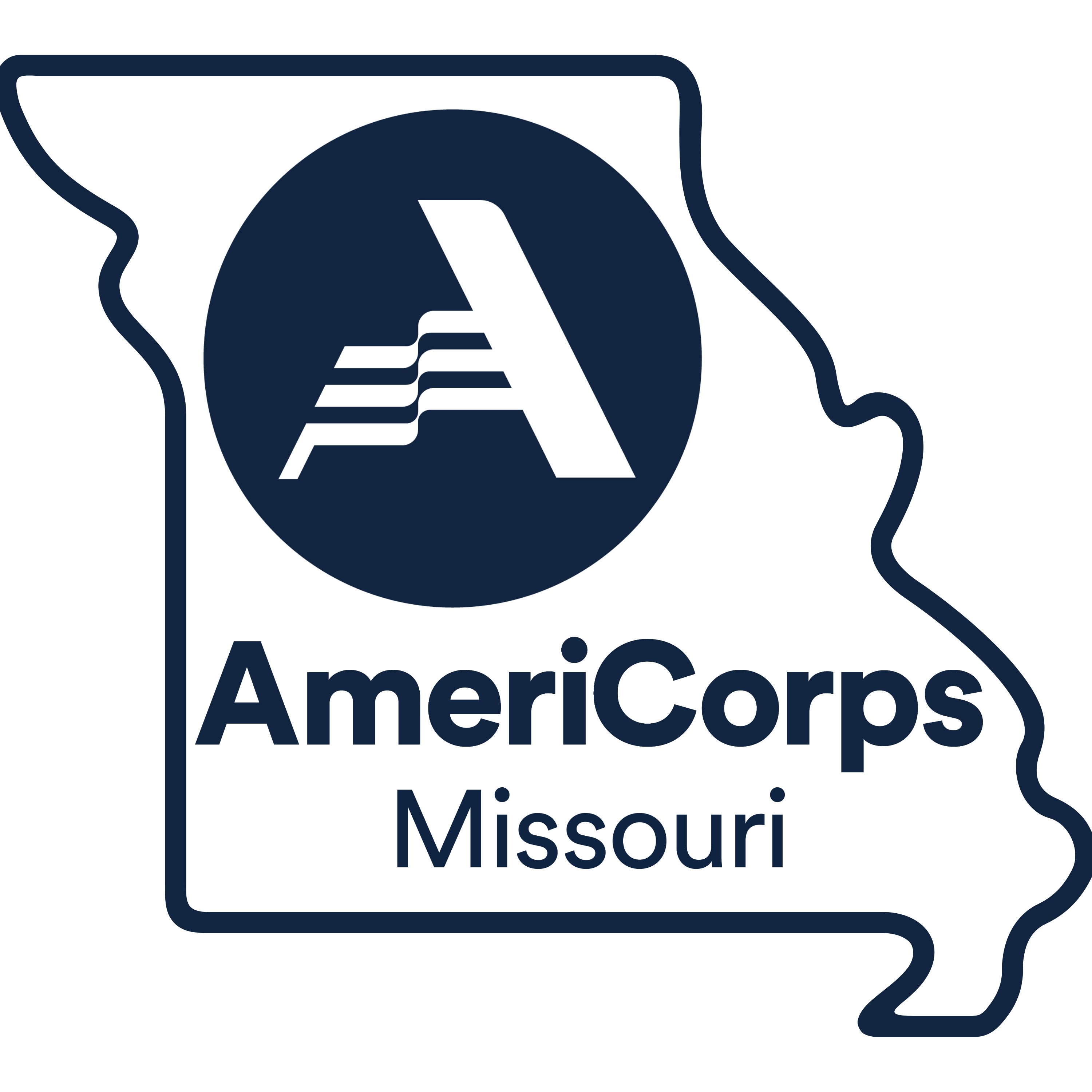 2022 AmeriCorps Funding Opportunity
The 2022 Notice is closed. The 2023 notice will be release in late summer 2022.
The Missouri Community Service Commission's (MCSC) mission is to strengthen Missouri communities through volunteerism and service. In partnership with the federal AmeriCorps agency, MCSC is seeking applications for the 2022-2023 AmeriCorps program year. Applicants should be community-based organizations, faith-based organizations, institutions of higher education, or governmental entities (i.e. school districts, municipalities, and governmental agencies). Individuals, for-profit business, or organizations not in good standing with the federal government or the state of Missouri are not eligible to apply.
Successful applications will recruit, train, place, and supervise AmeriCorps Members who will serve anywhere from 100 to 1,700 hours in a community with the goal of alleviating or eliminating a defined community need. AmeriCorps Members may receive a living allowance and other benefits while serving. Upon successful completion of their service, Members earn a Segal AmeriCorps Education Award from the National Service Trust that can pay for higher education expenses or be applied to qualified student loans.
This is a three year competitive grant that will be continued through application each year.
February 9, 2022 – Notice rereleased.

March 11, 2022 – Last day to submit questions to MCSC staff and last day to complete the Notice of Intent survey (see below)

March 20, 2022 – All applications due in eGrants (see below)

April/May, 2022 – Formula Clarification Period

May/June, 2022 – Funding announcements

July/August, 2022 – Program start
Application Documents
– Missouri AmeriCorps Notice of Funding Opportunity [PDF, 506KB]
– Mandatory Supplemental Information [PDF, 252KB]
– Performance Measures Instructions [PDF, 812KB]
– Application Instructions [PDF, 637KB]
– Financial Management Survey [DOC, 54KB]
– Evaluation Plan Template [DOC, 46KB]
– Notice of Intent Survey

Bidders Conference Information
– New Applicant Conference (Recording)
– New Applicant Conference (PowerPoint) [PDF, 7.7MB]

National Direct Consultation/Applicants wishing to operate in multiple states
If you intend to operate in multiple states, you should apply to the federal NOFO rather than this NOFO.
– Click here for that funding opportunity.
– Those applying to the national notice that wish to operate in Missouri must complete a National Direct Consultation Form.
Technical Assistance
– Email all questions to MCSC by March 11
– AmeriCorps Evidence Exchange
-Compiled questions and answers (to be uploaded at a later date)
– 2021-2022 AmeriCorps Program Director Manual (for reference)

Submission in eGrants
-All applications must be submitted in eGrants.
The eGrants system is now open for applications. Please ensure you are applying to the correct prime application based on the application IDs below. If you have a questions regarding which grant to apply to, please email us.
-Traditional New, Formula Recompete, Competitive Recompete, and Competitive Continuation: 22AC239875
-Fixed/EAP New, Formula Recompete, Competitive Recompete, and Competitive Continuation: 22ES239876