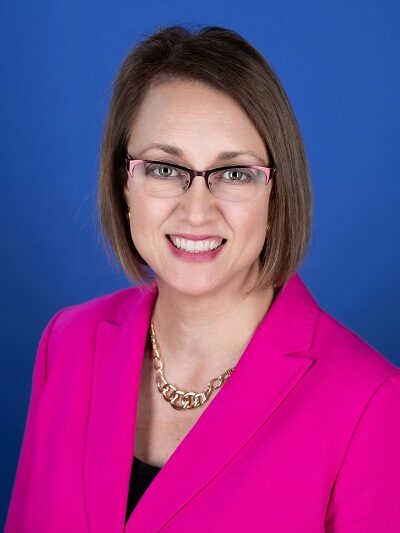 Jennifer Ingraham is a nonprofit executive with 25+ years of experience in fundraising for the arts and higher education sectors. She is the Vice President of Philanthropy & Alumni Relations for Kansas City University where she provides strategic leadership for a number of university philanthropic priorities. Prior to joining KCU, Jennifer served in fundraising and/or corporate sponsorship roles with the UMKC Foundation, Kansas City Rep, Park University, and the Kansas City Symphony.
Jennifer serves the Greater Kansas City community through her board service to the PIEA Crossroads Arts Advisory Committee (appointed by former Mayor Sly James), Coterie Theater, Madam President Camp, Tri County Mental Health Services Foundation and WIN for KC. Jennifer also contributes time to the Greater Missouri Leadership Foundation, NonProfit Connect, UnitedWE Advisory Board, and her P.E.O. Chapter. Jennifer earned her Bachelor of Arts in Communication with a Minor in Music from Drury University and a Masters in Integrated Marketing Communications from the University of Kansas.
Jennifer and her husband, Jason, have a daughter, Lauren, and a son, Evan.