The following are the recipients of the 2022 Show Me Service Awards.
To nominate a volunteer, business, or community organization for the Show Me Service Awards, please visit the nomination page.
Janet Musangali, Lake St. Louis – Youth
Janet volunteers with Vintendo4Africa to teach immigrant and refugee children the game of chess.
The program that began with 4 students has grown to over 25 kids. They meet on Saturdays in Hazelwood, and she also helps to plan chess tournaments. 99% of the students who enroll in the program are introduced to the game for the first time!
Janet spends two to three hours every week teaching the basics of the game and how to apply lessons learned outside the classroom. Janet also was part of the group that led a major campaign to increase COVID-19 vaccine usage in the African immigrant and refugee community through a video campaign targeting English and non-English speakers. She is also a dedicated volunteer with Vintendo4Africa's special events, youth mentorship program, and fundraising events.
Janet also led a group of high school students in ACT prep classes. When she took the test, she scored 34 out of 36 points setting the highest score of the group! This has inspired many other students to work hard to score similar or better on their ACTs.
Janet's love of chess, and her mentorship has helped to build the confidence of many children!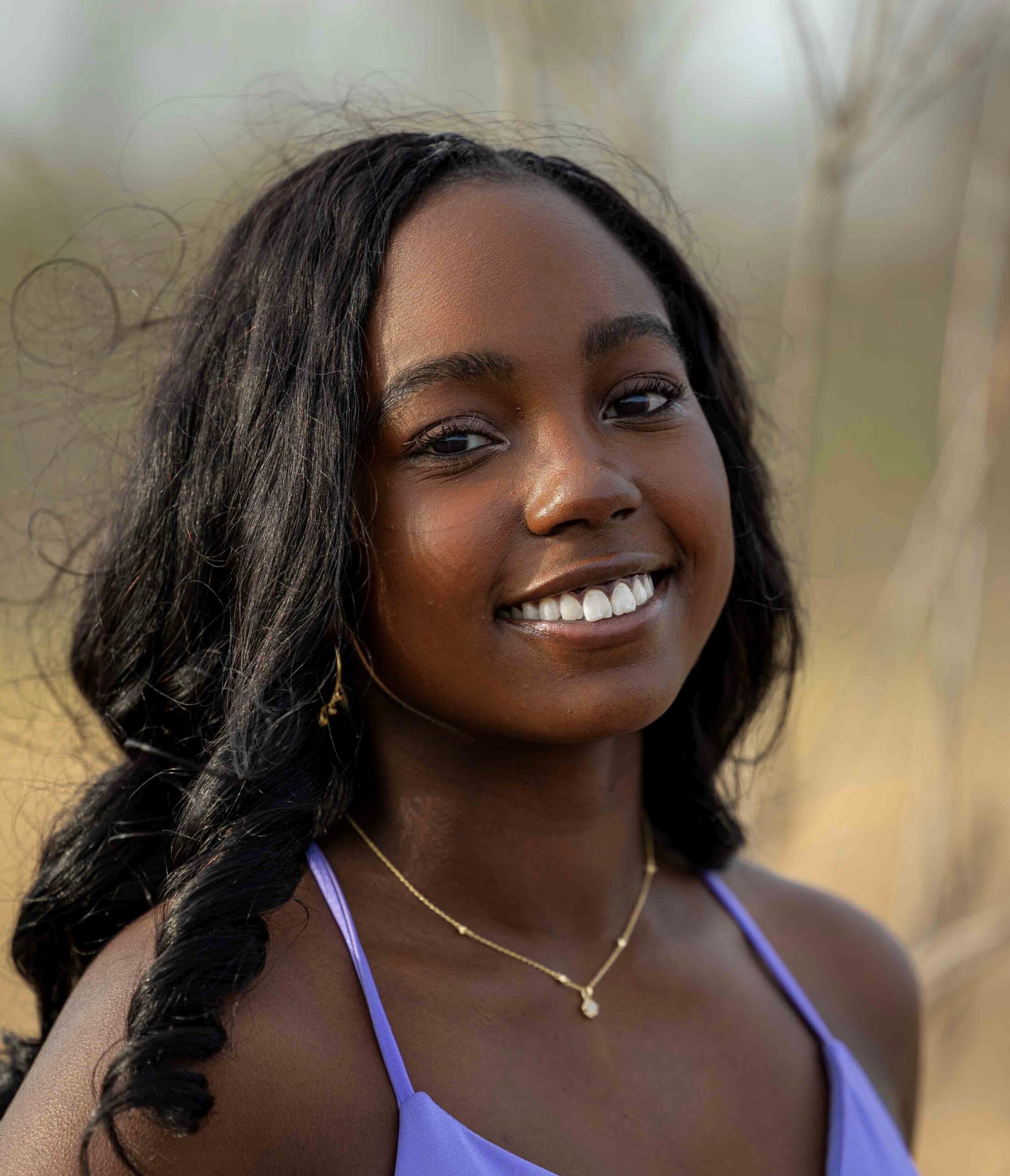 Robert Wealer, Hannibal – Youth
As a very young child in Hannibal, Robert noticed people that didn't have their basic needs met. A food drive that took place at a church he attended sparked his interest in collecting food for local food pantries and he has been helping others ever since!
Robert first collected food and donated to the Douglass Community Center Food Pantry. Then, in 2015, he scaled up and chose the Salvation Army Food Pantry as his main donation location. Thanks to his generous donors, he has collected over 31,600 food items and $11,600 in cash donations since 2015! This has been accomplished by picking up donations when he receives messages or calls, having local businesses offer to be drop off locations, and people making cash donations through the PayPal account located on his Facebook page.
In his spare time, Robert plays percussion instruments and video games. He is a freshman in high school and a member of his school's drumline. He has won several awards for his musicianship and volunteer efforts, but often doesn't enjoy the spotlight. He is a proud uncle and has a job washing dishes at a restaurant.
Robert's Canned Food Drive has expanded to Missouri and Illinois communities, but the roots of his drive are in Missouri, so he will continue it there. He isn't sure where he wants to go with the project, but thinks it is exciting to see more donors from Illinois getting involved. He hopes this award will draw attention to his project and encourage others to help those less fortunate. You can join Robert's mission at https://www.facebook.com/robertscannedfooddrive!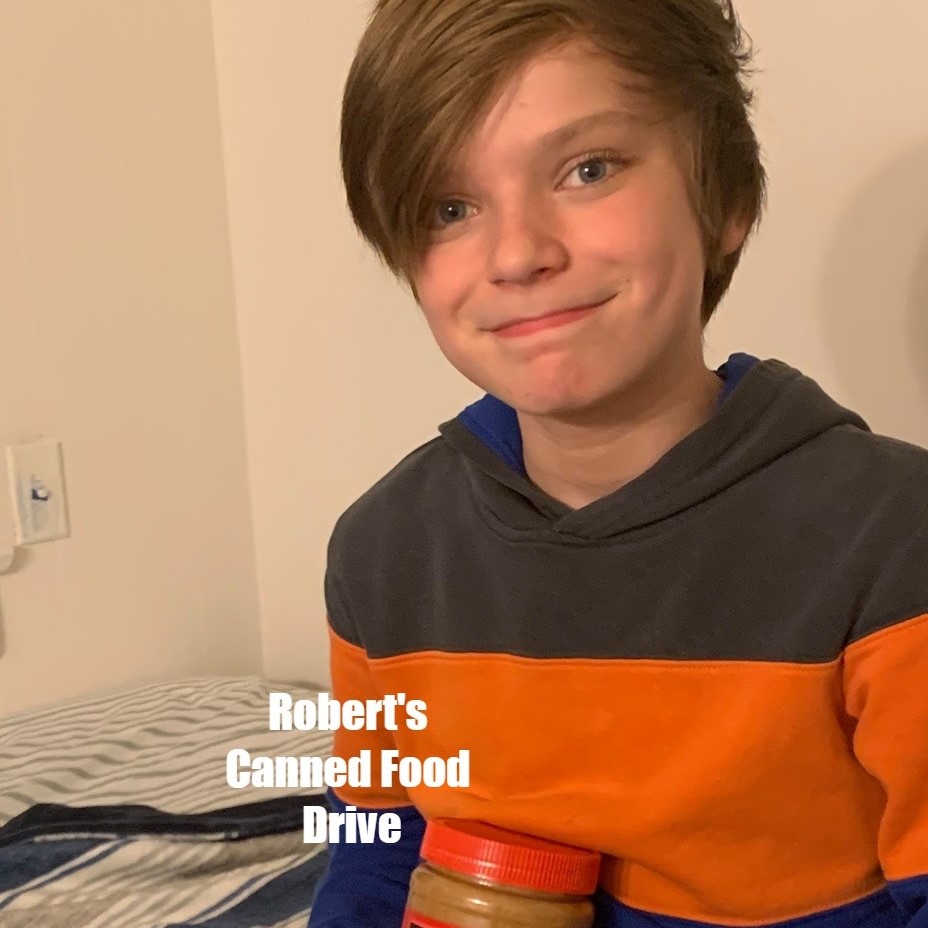 Kurt Merseal, Steelville – Adult
Sergeant Merseal led volunteer efforts to construct a recreational trail that became part of the Steelville Bike Park during summer and fall 2021. Not only did Sergeant Merseal spend several hundred hours out on the trail with hand tools, he volunteered hundreds of hours of his time on the administrative team getting the nonprofit organization set up and working with the City of Steelville to gain access to the land on which the trail system was built. He attended several meetings, coordinated volunteer events, and helped raise awareness about public recreational opportunities and what the project could do for the community. While the town is situated in a beautiful part of the Ozarks, access to public recreational opportunities within the city limits of Steelville had been lacking. This new park development has allowed local residents and visitors alike to enjoy another healthy activity. The new park would not have been completed without the support and leadership of Sergeant Merseal!
The community now has an incredible new resource- the Steelville Bike Park. The town has seen significant economic benefit from visitors traveling to enjoy the park, and local residents have access to a much-needed healthy activity. Sergeant Merseal contributed a great deal of time and effort to this project, and the Steelville MTB Organization would not have been able to complete Phase I of the Steelville Bike Park without him. Sergeant Merseal continues to work on further development, fundraising, maintenance volunteering, and programming in the park. The local community of Steelville and the larger community of outdoor enthusiasts in Missouri thank him!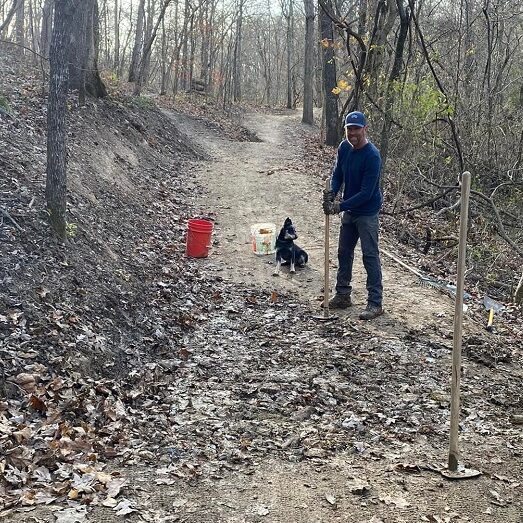 Maurine Bodenhausen, Plattsburg – Senior
Maurine spent 30 years of her life working in education, with 27 of those in Plattsburg at Ellis Elementary. Retiring in 2000, she has continued her service to the community, working behind the scenes with various organizations. As a volunteer, board member, and as the current President of the Plattsburg Senior Center, she has selflessly devoted the last 15 years to enhance services for older adults.
Maurine also serves as Vice President on the Board of Directors for Chautauqua Housing, providing leadership and financial oversight, vital to housing operations.
She serves as the Community Service Chairman of the Plattsburg Food Pantry, devoting countless hours to assure both the Plattsburg and Lathrop Food Pantries are fully stocked and operational, also holding the position of secretary/treasurer on the board. As an active member of the First Presbyterian Church, Maurine serves as Elder, Worship Leader, Business Manager, and Clerk of the Session.
In her "spare time", she helps with 4H judging and getting the children who are too young for 4H ready for the Missouri State Fair. Maurine's love of children and the community was perhaps best displayed when she donated the land in Plattsburg for the Plattsburg Municipal "Bodie's" Pool. Because of that generous donation, many children and adults from Plattsburg and neighboring communities, enjoy the pool each summer. Maurine was the Plattsburg Chamber of Commerce "Person of the Year 2021". Maurine is a true community leader and volunteer who consistently demonstrates the core value of service before self, and she has done just that for 85 years!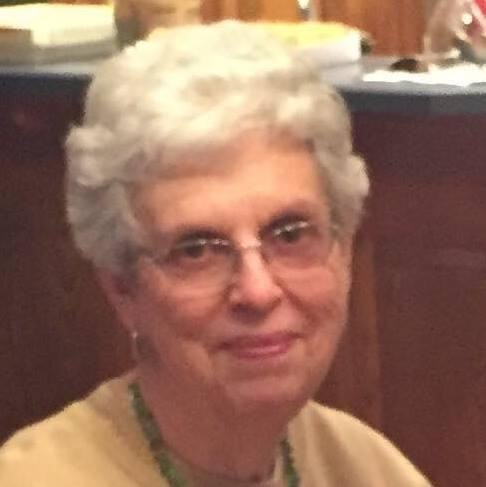 Robyn Tikunoff, St. Robert – AmeriCorps
"See a need, fill a need" is the motto Robyn lives by.
She comes from a military family, is a single mom of three, has a heart to serve, and is now completing her fourth year as an AmeriCorps Tutor with the Waynesville R-VI School District.
Robyn's service as a Waynesville AmeriCorps Member Site Lead has her providing a variety of services. During the day she works systematically alongside teachers to help provide intervention to students and help them reach their educational goals. In the evening, she works as a receptionist, activity coordinator, and team lead in the after school program as well as providing mentorship to fellow members. She has been doing this since December 2018. She also assisted with meal/school supplies deliveries during the COVID-19 school shut down by driving her car or riding on a bus while assisting the bus drivers.
The students and staff may forget what she may have said or done, but they won't forget how she made them feel. Robyn knows that even though she may not see results from working with students right away that she is making a difference; even if it is just letting a student know they are loved. Robyn has built a rapport with numerous families between her two sites as well as with the students. By her serving, she has provided them with someone that consistently shows up, has empathy, and will go out of her way to help; even if it's for just one child. Robyn serves not for praise, but because she genuinely enjoys helping others.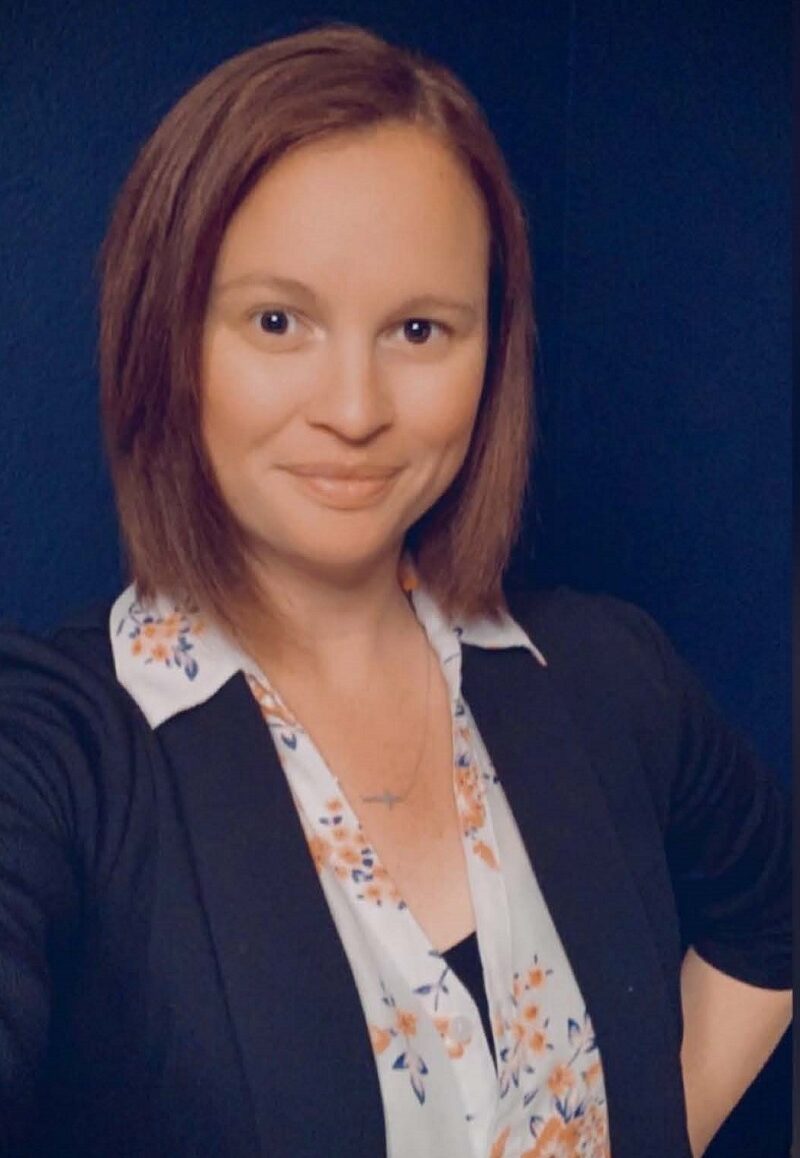 Junenetta Hinson, Rolla – AmeriCorps Seniors
June has been a Senior Companion with AmeriCorps Seniors since 2014.
June lives in a senior complex and when COVID-19 became an issue, she took it upon herself to organize needed nutritional meals for those in her complex that could not get meals for themselves, especially those with COVID. She drives to the nutrition site and picks up hot meals through the Meals-On-Wheels Program and delivers meals to each apartment that is in need, every day, as well as runs errands and drives her clients to grocery stores and doctor appointments. Through June's efforts, her neighbors are fed, get a wellness check, and have a friend they can rely on!
"I am very proud to be a Senior Companion," June said. "I and other volunteers continue to serve our community. One thing this crisis has done is to exacerbate needs in the community and how important it is to continue to show up for our neighbors. We rise to the challenge and we, as Senior Companions, will continue to do so!"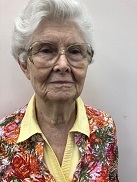 James Wade, Rolla – AmeriCorps Seniors
James came to Rolla in 2013 after 30 years in south Florida, where he taught school and worked in nursing. In his youth he was moved often and after two years in Appalachia he ended up in Chicago – a country mouse who went to the big city (his description). He stayed in Chicago teaching for 17 years.
James looked into joining VISTA (Volunteers in Service to America in the 60's, but he accepted a teaching scholarship instead. Now, in the Senior Companion Program, he feels like he has been given second chance to be a part of something he missed out on when he was young.
James has been a Senior Companion since 2015 and continues to serve. James has been highly recommended by his client's families over the years, as he often works with Alzheimer's and dementia patients. James number one concern for his patients, making sure above all that they do not fall. James' enthusiasm draws out his clients, inviting them in telling their stories, and doing fun interactive activities. He also brings gifts of old songs, movies, and foods they might like, and writes to them when they can't have company. James shares a synopsis of time spent with his clients every month with the Senior Companion Program, telling how his clients are progressing (or declining), what activities they do together, and how he coaches the spouse through the rough times at home and with home care institutions.
The respite James provides: companionship and safety measures for his clients and keeps the client's families abreast of changes he encounters and informs them of options that may be available to them.
"I'm grateful to be able to visit people in their homes and to make a difference in helping them to keep some of their independence," James said.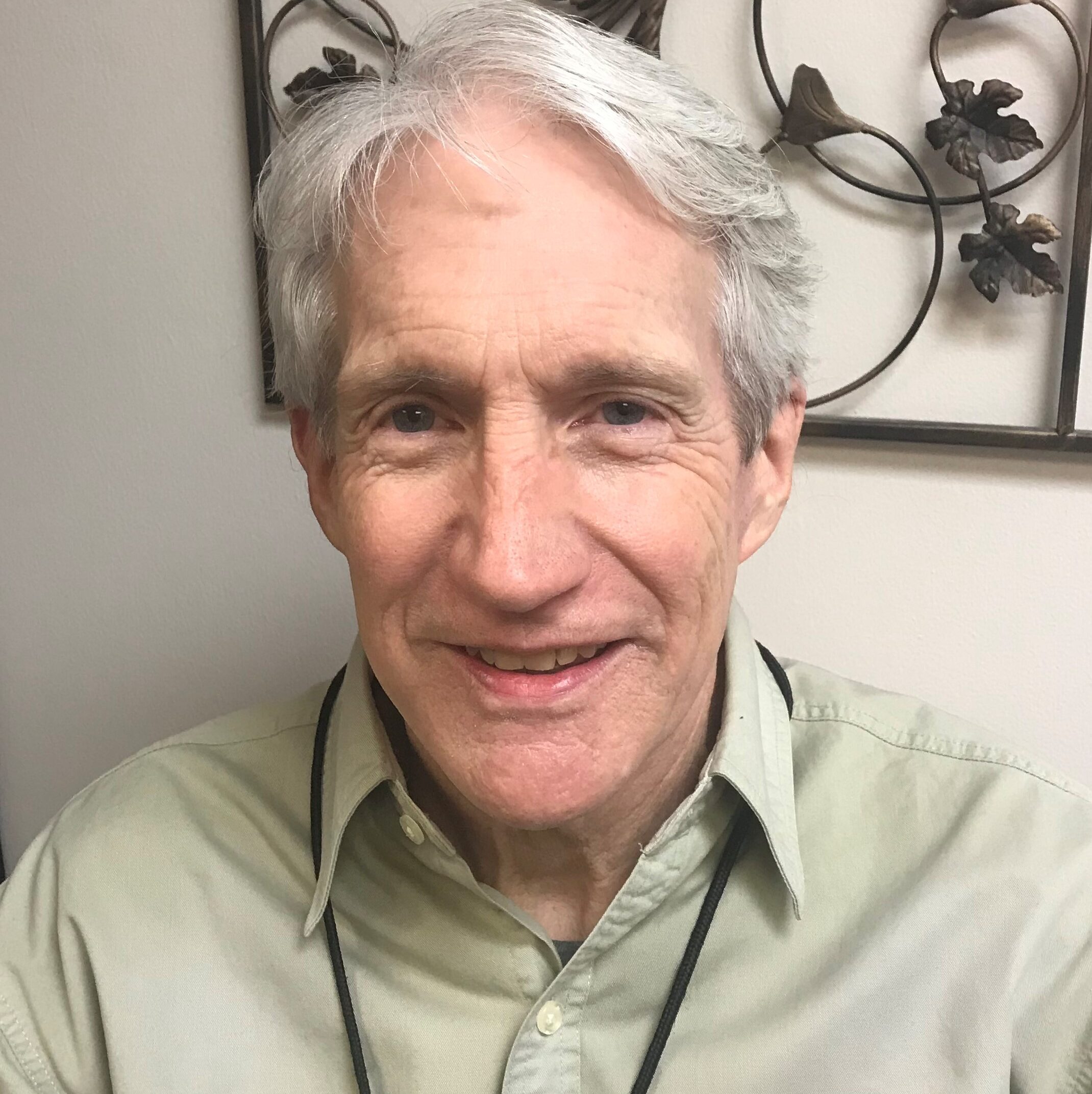 Northeast Missouri Power Electric Cooperative, Palmyra – Business Excellence
Employees at Northeast Power have been amazing supporters of many nonprofit organizations in Northeast Missouri for years. Leadership with their organization allows employees to volunteer while on the clock to complete various service projects.
Service to the community is built into their company's culture. Through United Way of the Mark Twain Area, employees have partnered with many nonprofit organizations to complete various projects. In recent years employees have built wooden garden beds for area Head Start centers so children could learn about gardening. They painted all the walls at The Child Advocacy Center when they moved to their new building in Hannibal. The organization spent time organizing the Home Resource Program at Families and Communities Together – a program that provides home goods to families in need. Employees hung new light fixtures and ran new wiring at FACT as well. At AVENUES, a local domestic and sexual violence shelter, employees laid new flooring and completed other light maintenance work. Employees have put in new landscaping at Douglass Community Services. They tore out old wooden shelves and redid the stock room at the Monroe City Senior Nutrition Center. They added a front porch onto the Paris Senior Center making a space where individuals could be sheltered from the weather when entering and exiting the building. In addition, these employees also participate in a United Way Workplace Campaign. Each year employees at Northeast Power donate around $50,000 to the United Way organization to be distributed to these area non-profit organization. Not only do employees of Northeast Power give their time to community organizations, they also give their personal resources.
For all of these organizations, the work these employees completed was crucial. If they had to hire a contractor it would have been extremely costly, and the financial burden would have resulted in much of this work not being completed. The employees at Northeast Power have a great skillset that allowed these project to be completed. This allowed the mission of these organizations to expand and allowed the work of these nonprofit organizations to continue and improve due to upgrades by the Northeast Power employees. The United Way, and the community as a whole, is extremely thankful for the service of employees at Northeast Power.

Madam President Camp, Johnson County – Community Excellence
Madam President Camp, a non-profit organization, provides a week-long day camp for girls ages 11 to 13 to address the gender gap in confidence and leadership that begins in middle school. The camp provides girls an opportunity to gain confidence and leadership skills in an interactive camp experience. They focus on learning the foundational skills necessary for girls to lead our future communities. Girls begin the week gaining a clear understanding of leadership and civic engagement to outline their civic goals and align themselves with areas of activism relevant in their community. They practice how to communicate those goals and topics and lastly, through self-discovery, create a path to their own personal action. Participants learn how to develop their leadership skills, speak in public, and are challenged to find their inner voices through unique curriculum developed by outside experts. The campers also have to take on a special project like starting a cupcake business or running for a school elected office.
The camps' college age volunteer facilitators serve as mentors for the girls. They have six to eight volunteers who manage three to four in person camps and two to three virtual camps. Madam President Camp has reached well over 100 girls in the Kansas City metropolitan region.
Past participants in the Camp are now in high school, college, and beyond serving in leadership roles such as student body presidents, community advocates, and entrepreneurs. Since its inception, the Madam President Camp has had a lasting impact on the lives of many. The Camp continues to expand its presence in the region with the goal of expanding nationally and internationally. One of their graduates went on to win Miss Kansas. Today she is in law school at USC! Parents tell the Camp's leaders that they see a tremendous gain in their daughters' confidence!

Anne Sankale, St. Louis – Youth
Anne is a 9th grade student who volunteers with Vintendo4Africa. She led a group of twelve other immigrant high school girls in St. Louis to conduct fundraising events for one year. She had a very successful fundraising campaign of selling African Jewelry at school and African food in the community and in churches. They raised over $12,000 and in August last year she was part of the team that went to Kenya for the ground breaking ceremony of a new school in a remote part of the country. The school will be enrolling students for K- 3rd grade this year and is expected to serve over 300 students by the end of the year!
Over the summer she volunteers to teach other middle school and elementary students computer coding classes which gives them access to STEM and improves their educational performance. She volunteers at Magic House and has accumulated over 120 community service hours!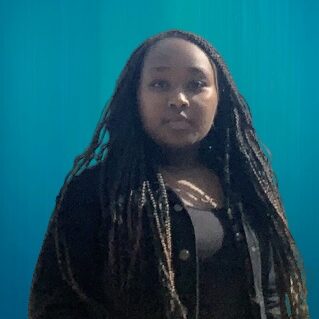 Deb Bhatia, St. Louis – Adult
Deb is an emergency responder and a Second Lieutenant Emergency Services and IT Officer with United States Air Force Auxiliary, Civil Air Patrol. He is a founder of a non-profit 'Sikhs Of STL'. He brings resources and supplies to those parts of the community where help doesn't reach that easily. He arranged food and supply drives for different Saint Louis communities hit hard by the pandemic. He brought fresh produce, non-perishables, milk, bread, hygiene supplies, hot meals, water, etc., and would serve almost 1000 families in every food drive. He also help shelters that hardly receive any assistance. Another big project he is working on is helping the unhoused community. He does monthly drives for them to provide them hot meals, winter clothes, blankets, and emergency kits. Deb's disaster relief project is still up and running every Sunday and also delivers to families any day based on emergency needs with fresh food and supplies.
Deb's services puts food on the table for many families, has helped unhoused individuals go for job interviews, and has helped shelters to provide fresh hot meals. His lasting impact on the community is the enlightenment of selfless service. His consistent operations spread the awareness of why it is important to help those around us. The impact of his consistent food and hygiene supply distribution to our Saint Louis community with has a lasting effect. The has promoted the love for your neighbors, has provided aid to the needy, has educated 100's of volunteers to effectively use their time to help others, has provided immediate and urgent help to our unhoused community, and has been a great resource for our community.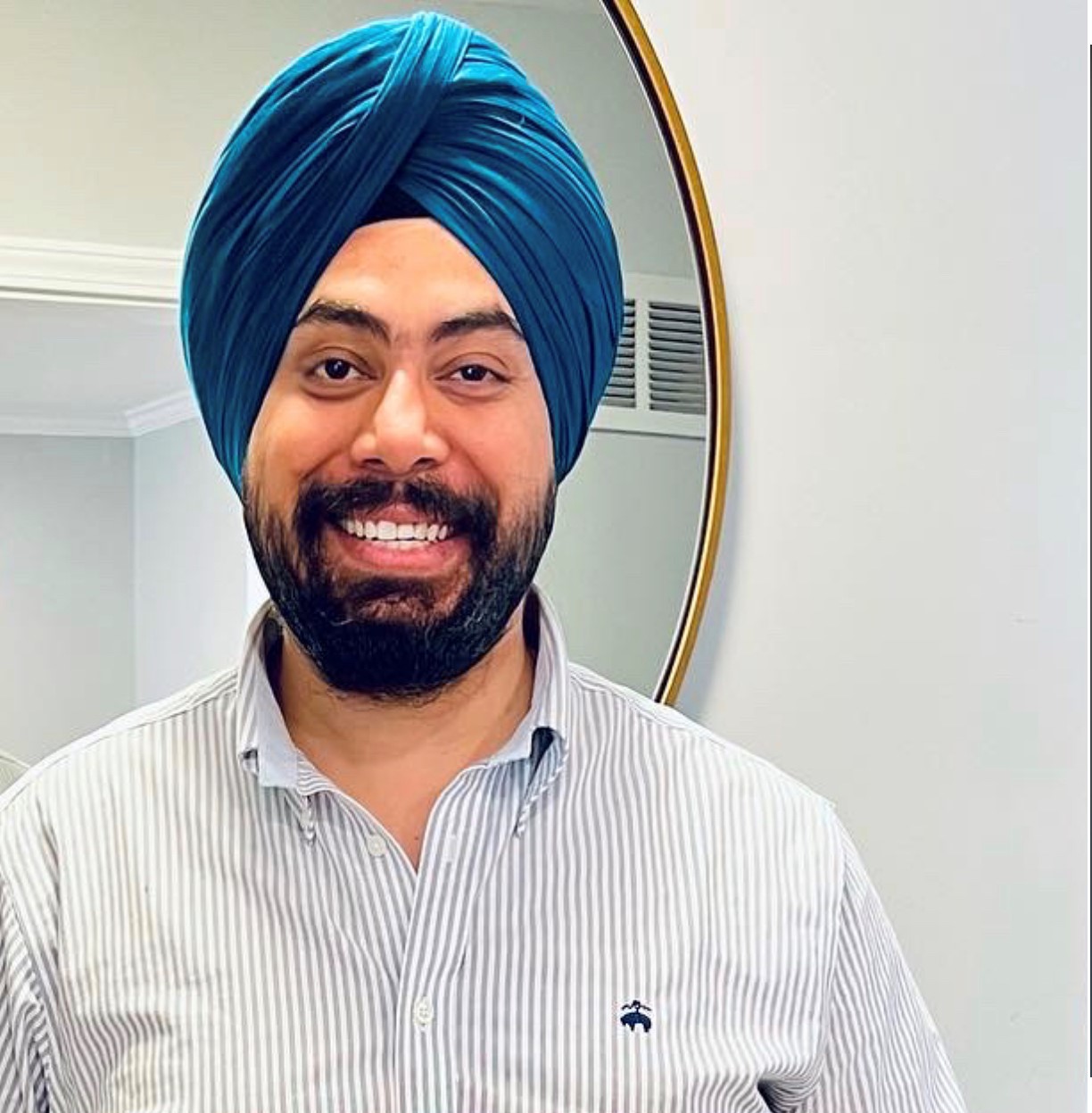 Harriett Vaucher, Eureka – Senior
Harriett serves in several volunteer roles. Currently she serves with the Missouri Fire Service Funeral Assistance Team where she is assistant team leader for the St. Louis region. Her duties include responding to firefighter deaths and assisting in coordinating professional firefighter honors. She also coordinates the response trailer, completing inventory, restocking, and ensuring the unit is ready for its next response. Harriett has been a member of this team since 2005 and has responded to hundreds of calls for service to include responding to Prescott Arizona where she served on the overhead team that ran 7 of the 19 funerals for the Granite Mountain Hot Shot crew. Harriett also volunteers her time by serving on the Fire Fighters Memorial Foundation Board, which oversees our State Fallen Firefighters Memorial, and the Fire Fighters Museum Foundation Board which is engaged in building a museum showcasing Missouri's Fire Service. Harriett has served with Veteran Group what engaged in building a Veterans Memorial, and she has worked for more than 50 years at the Eureka Fire Department and has volunteered with numerous projects. Harriett fulfills any needs or tasks requested of her. She serves non-stop.
The impact of the service work Harriett performs is vast. Every firefighter her team is called to serve, receives professional honors (very similar to military honors). This not only honors the service provided by the firefighter, but also recognizes the sacrifices the family endure while they are serving . It lets the family and the community know that the service provided was greatly appreciated and respected. Providing a place of honor (Firefighters Memorial) where families can go to see their hero's name etched in granite is also very impactful to the family. This dignity and respect is also exemplified by Harriett's work to remember our Military Veterans. Harriett's continued efforts in insuring others are recognized and remembered help the community and families heal. Harriett knows this all to well as she lost her first husband in the line of duty. She turned her tragedy into a mission of honoring others.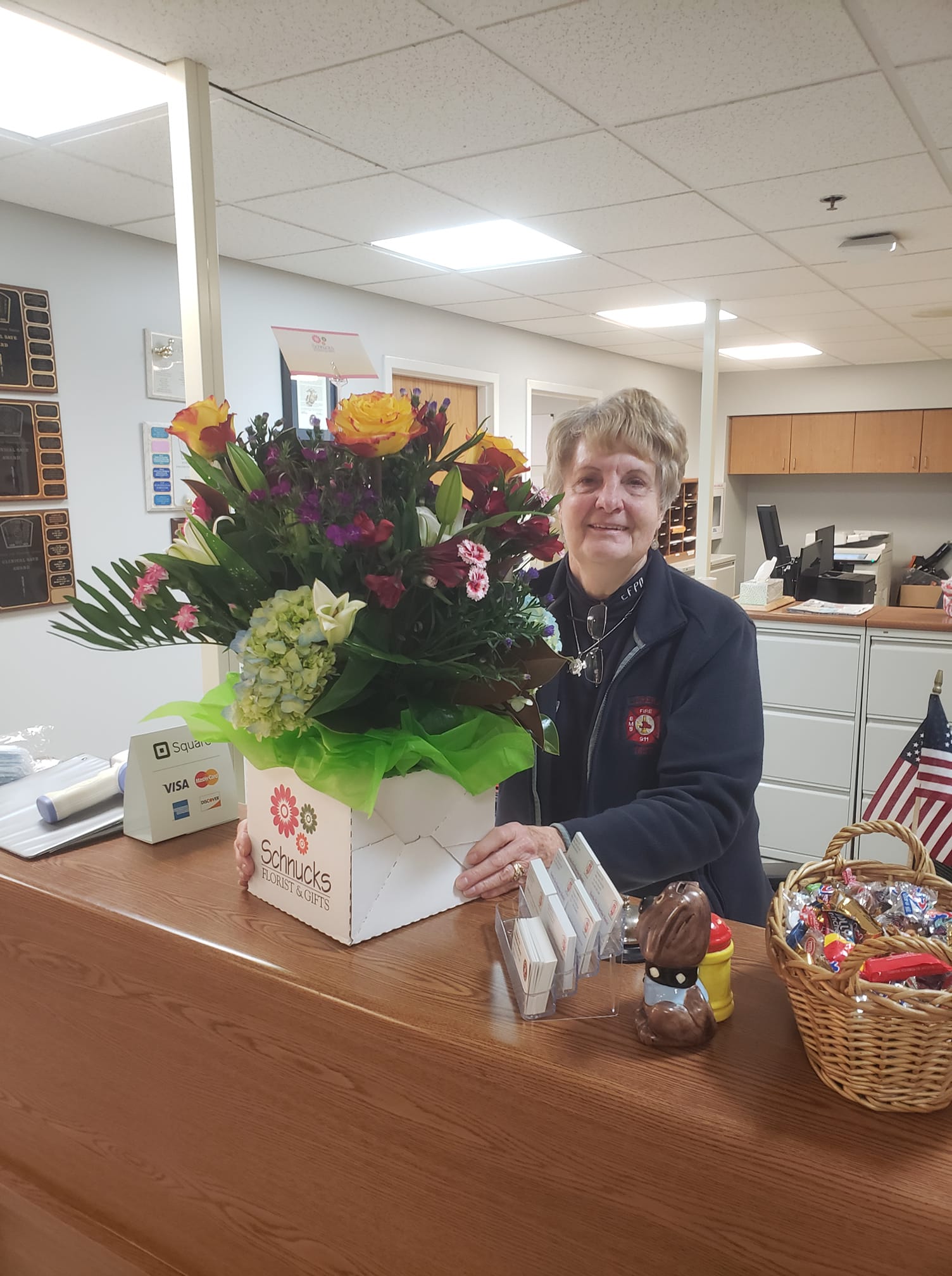 Saroja Schwager, St. Louis – AmeriCorps
Saroja currently serves as the Disaster Training and Exercise Coordinator for AmeriCorps St. Louis. Originally from Philadelphia, she studied at New York University and Columbia University. She has served four terms as an AmeriCorps Member with the Emergency Response Team at AmeriCorps St. Louis. Saroja has been deployed in response to hurricanes, tornadoes, wildfires, and flooding throughout Missouri and across the United States. She also assists with Member recruitment and leadership development, as well as overseeing a new development program for ERT Members interested in emergency management as a career path.
Over the course of her service with ACSTL, she has trained, led, and mentored over 100 AmeriCorps St. Louis Members — as well as countless other AmeriCorps Members from other programs — and has worked diligently to develop training and professional development resources for those interested in Emergency Management as a career path. Saroja has assisted in the facilitation of a Team Lead Resource Manual, created a Member Resource Handbook, collaborated on leadership trainings for our Leadership Team, and created and implemented a Disaster Member Development Program to better prepare Members interested in disaster response beyond their service term with ACSTL. The Development Program supports increased emergency response training opportunities and professional development options for Members who may not gain actual field experience due to an absence of natural disaster occurrences. Saroja's initiative, organization, and forward thinking have greatly increased the breadth of AC St. Louis' Member development opportunities, allowing for a more well-rounded service experience for everyone who serves now and in the future. Her efforts will continue to have large ripple effects, as they both strengthen the program as a whole and foster the growth of service-oriented individuals who will keep making positive impacts on their communities well after their term of service ends.
Throughout the COVID-19 Pandemic, Saroja supported and led AmeriCorps Members in Kansas City, Jefferson City, Springfield, and St. Louis. She has served on numerous disaster deployments in Missouri and across the country, including the 2018 Camp Fire in California, the 2019 historic flooding in Missouri and Nebraska, Hurricane Sally in Florida in 2020, and Hurricane Ida in New York in 2021. During these deployments, she spearheaded the AmeriCorps Disaster Response Teams in incident management and was involved in a variety of response tasks, including volunteer management, immediate and long term recovery initiatives, PPE distribution, COVID-19 testing and vaccination site support, and Incident Command Team support.
Saroja has positioned herself and her fellow AmeriCorps Members to respond effectively and efficiently to those communities, providing a high level of service to those in need during their darkest hours!
Jacqueline Beck, Jennings – AmeriCorps Seniors
Jacqueline has served as a Senior Companion Volunteer with AmeriCorps Seniors at LifeWise STL since November 2015. For the six plus years she has served, she has always worked tirelessly to provide reliable companionship, encouragement, respite care and transportation to older adults and their caregivers every week in her community. Senior Companions provide invaluable service to community-dwelling older adults who are isolated, homebound, or lonely and to caregivers who rarely get to take a break. Each week, Ms. Beck provides 17-20 hours of service to her clients.
Ms. Beck has served 5129 hours with older adults who need assistance to remain in the communities. Her impact is invaluable to the families who have been fortunate to work with her and they have shared, "We are so grateful to have her in our lives". She has spent the last six years with one client who would most certainly need institutional care if it weren't for Ms. Beck and her dedicated service. Our program could not do this work in our community without her!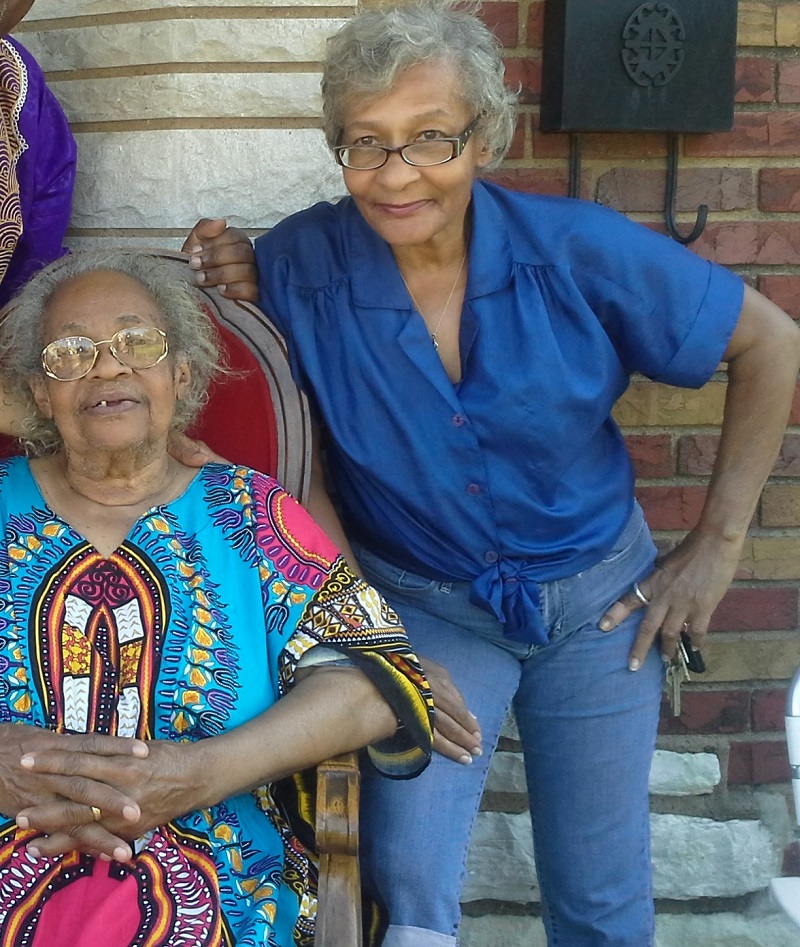 IBEW/NECA Electrical Connection, St. Louis – Business Excellence
Every year, an army of 100-plus International Brotherhood of Electrical Workers (IBEW) Local 1 electricians and more than 20 electrical contractor members of the St. Louis Chapter of the National Electrical Contractors Association (NECA) give up their Saturday for a special purpose. They unite under the banner of the IBEW/NECA Electrical Connection partnership to make critical lifesaving electrical repairs to low-income homes in the St. Louis area. The partnership pays for all of the materials for the repairs, and the labor is all donated. The now 17-year commitment by the IBEW/NECA Electrical Connection to help Rebuilding Together St. Louis improve homes of low-income residents was put on hold in 2020 because of the pandemic. But on April 24, 2021, it was renewed with vigor when the partnership repaired 15 homes. "We had a lot of catching up to do since the pandemic limited our access to volunteer resources as we continued serving our neighbors in need," noted Elaine Powers, executive director, Rebuilding Together St. Louis.
The repairs and upgrades vary – a new ceiling fan, light fixture or bathroom vent, improvements to electrical panels, new switches and sockets – but it is the trained eye of the skilled electrician that uncovers the most critical issue needing repair: faulty wiring. For the elderly living in aging homes on a fixed income, electrical systems can fall into disrepair. And the "cheap fix" of an unskilled "handyman" can create a hidden fire danger or shock hazard. The IBEW/NECA Electrical Connection partnership encounters innumerable hazards including exposed wires, open splices, overloaded panel boxes and a lack of ground fault circuit interrupter (GFCI) switches and outlets. Repairs require skill and knowledge of the National Electrical Code that IBEW/NECA diligently follow in all its installations and repairs. Older homes remain the dominant housing stock in St. Louis with many in disrepair in the poorer neighborhoods. The IBEW/NECA Electrical Connection partnership is helping Rebuilding Together make the homes most in need safer, improving the quality of life for its residents. Plans are underway to serve Rebuilding Together again this year.
Since 2003, the IBEW/NECA Electrical Connection partnership has donated $1.5 million in labor cost and more than $880,000 in materials to improve 555 homes for low-income, disabled and elderly St. Louisans!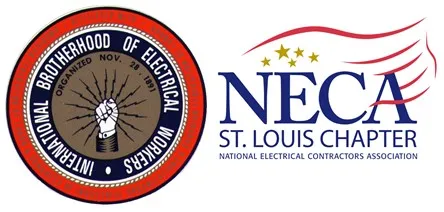 St. Louis Vacancy Collaborative, St. Louis – Community Excellence
The St. Louis Vacancy Collaborative is a coalition of community members, private and non-profit stakeholders, and City agencies committed to reducing vacant property in St. Louis. Since its population peak in 1950, St. Louis City has experienced a 63% decline in population that has left behind some 25,000 vacant properties. The St. Louis community now has one of the highest vacancy rates in the country.
Launched in 2018 with a public workshop facilitated by the St. Louis Association of Community Organizations (SLACO), the Vacancy Collaborative has grown steadily over several years and is represented by more than 40 community organizations, 12 City departments, and hundreds of individual volunteers. The Collaborative helps to coordinate existing vacancy efforts under one umbrella and empowers the public and private sectors to work together toward solutions. They convene project committees and six working groups (Anti-Displacement; Data Analysis; Marketing and Engagement; Reinvestment and Reuse; Stabilization, Maintenance, and Demolition; and Vacancy Prevention) to facilitate systemic change, advance new policies, share success stories, and support neighborhood-centric solutions.
Visit www.stlvacancy.com for more information.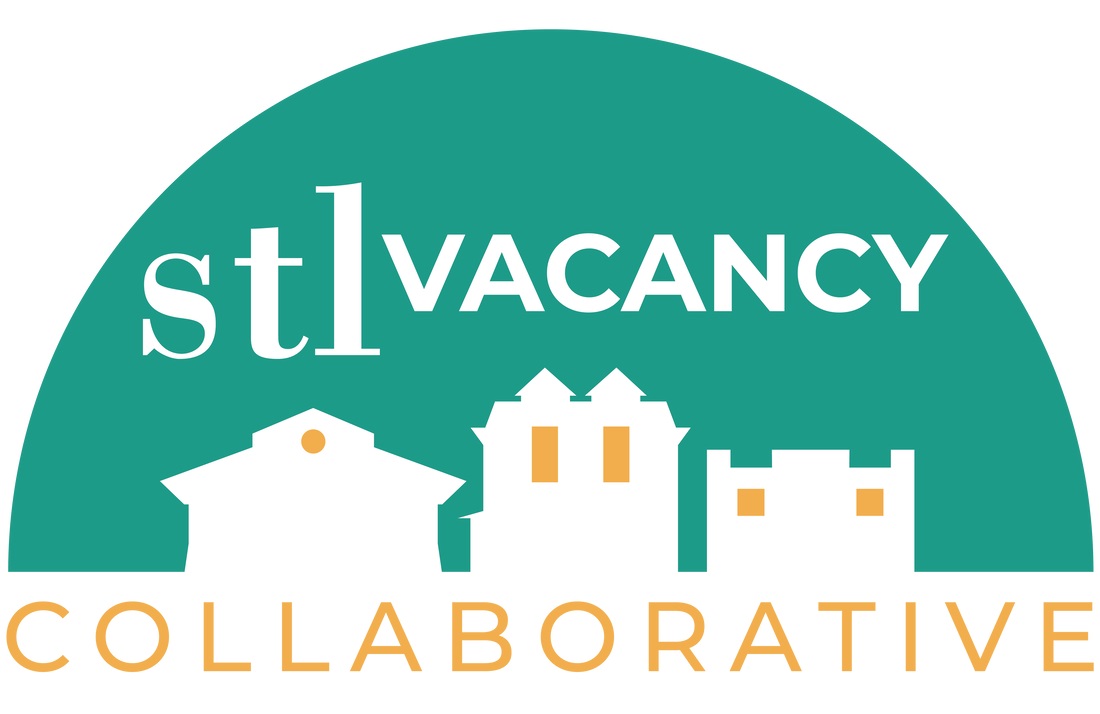 Saeryn O'Bleness, Kansas City – Youth
Saeryn consistently dedicates her time and efforts to Catholic Charities of Northeast Kansas in assisting with the Afghan refugees in the community by helping to process furniture and household donations at the Hope Distribution Center warehouse and to help establish homes and move resettled families into those residences. Also, Saeryn regularly serves with Care Beyond the Boulevard, an organization that offers medical and mental health care for the homeless and uninsured in the Kansas City Metro area by helping to assemble care packages that are distributed when community members receive care.
Saeryn is dedicated to understanding the broader social context of immigration and inequality through an anthropology class and her senior capstone final project. These experiences in the community have brought the realities to light. She has seen the human component of establishing a home for a recently resettled family and situated herself more closely to the realities of healthcare among the unhoused and refugee communities.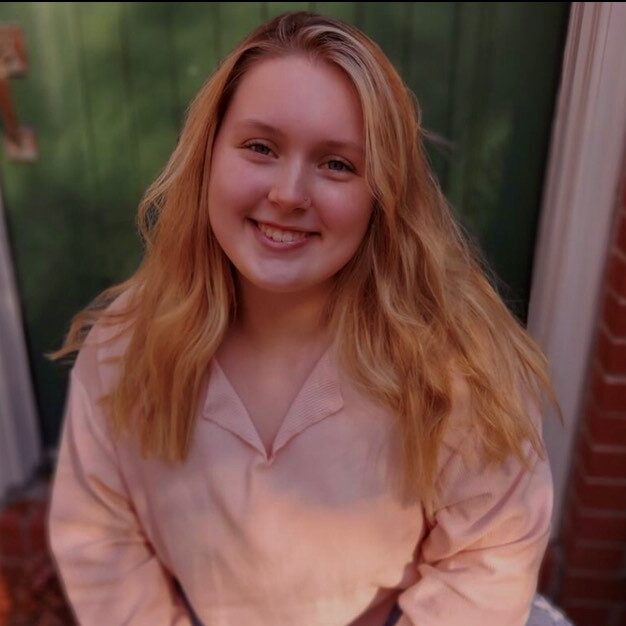 Mariya Dostzadah Goodbrake, Belton – Adult
Mariya Dostzadah Goodbrake is the founder and director of Global FC, a non-profit organization based in Kansas City that support's refugee youth and families with the tools to overcome obstacles to success through the vehicle of soccer. Previously, she worked with International Medical Assistance in Mexico, coordinating medical projects to advance health care for the economically deprived Maya populations in the Yucatan Peninsula. Mariya is originally from Afghanistan. Her family fled that country during the Soviet invasion and embarked on a journey that took them to Iran and India, before immigrating to Canada with her family. She relocated to the United States in 2013.
In 2014, she began a community development project using soccer as a tool to support refugee youth. The project further developed her interest in refugee and immigrant populations which became the basis for forming Global FC which serves youth from over twenty-nine nations through its sports, education, and mentoring services. Global FC has rapidly become one of the most comprehensive and largest refugee youth organizations in the state of Missouri. She leads hundreds of volunteers with integrity, passion, and dedication. Mariya coordinates volunteer groups year-round through sports, education, mentoring, and community service impact. Mariya serves the Historic Northeast Kansas City community where most newly arrived refugees reside. Within this beautiful yet underserved community, she is leading groups to uplift youth to become community ambassadors and change agents.
Mariya's focus is to provide year-round, long-term support for refugee youth. Yet, the aim of the mission is also to provide life-transformation experience for volunteers who become powerful cultural navigators for the youth served. This effectively pours into Global FC's three fold impact model – impacting youth, volunteers, and the community.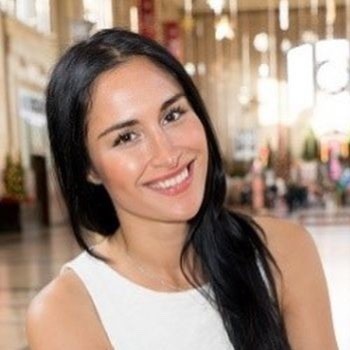 Harry Webb Bey, Grandview – Senior
Harry started volunteering for the Imani program in 2021. Imani is Swope Health's intensive outpatient substance use disorder treatment facility. Harry has a desire to help those effected by substance use disorder. At first, Imani was not sure how they could use him, but he was persistent that he wanted to volunteer. He became their first official Imani volunteer! When he first started at Imani, he was serving meals to the clients and making copies for the staff. As time went on, he earned the respect of the staff and it was clear that he has a knack for connecting with the people in treatment. He talks to the clients both one-on-one and in groups settings. Harry has become more than someone who makes copies or serves meals. He is part of the Imani team now. He brings the needs of the clients to the staff's attention as they talk easily with him.
Mr. Webb-Bey very recently underwent surgery for cancer. He was put in ICU, put on life support and when it was removed, he kept on breathing. He says that he is not a cancer survivor, he is a cancer conqueror! He knows that his faith and that of his family is what carried him through.
The biggest impact Harry has made has been on the clients. Be it words of encouragement, to make the needed changes to live a different way, or to stay for just one more day. He not only listens to the client's words, he understands the feelings and comforts their fears. Harry brings positivity and models of compassion and grace.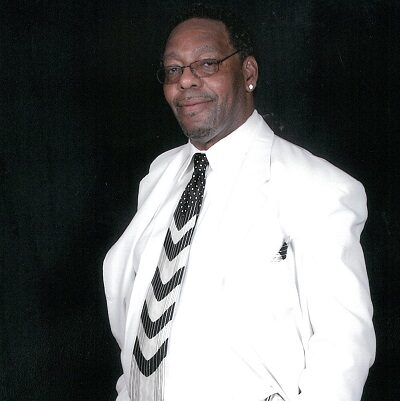 Grace Gomez-Palacio, Kansas City – AmeriCorps
Grace Gomez-Palacio is an AmeriCorps Member with The Literacy Lab in Kansas City, and works as an elementary school reading tutor. Originally from Columbia, MO, she moved to Kansas City to serve in AmeriCorps after graduating high school last spring. Along with her regular tutoring, Grace has participated in several volunteer efforts this year. In remembrance of 9/11, Grace participated in a site-wide group trash clean-up in a neighborhood, and for MLK Day she participated in a virtual service opportunity with Free Minds, providing positive feedback on the writings of incarcerated youth.
Grace regularly seeks out feedback and then implements suggestions in order to promote student growth. Due to her efforts, many of her students have not only grown in their basic literacy skills but also are growing in their confidence and their willingness to take risks. The teachers also have noted Grace's positive impact on their students, commenting about the academic progress the students are making and the increased interest students are demonstrating in reading. Grace's work ethic is complemented by her initiative.
In addition to her duties in providing reading intervention services, she also volunteered to assist with the school's student newspaper. Given her experience with high school journalism, Grace has shared many best practices with her students. She has led sessions on how to create comic strips and regularly assists students in their article composition. Grace has embraced these additional responsibilities with energy and enthusiasm. Her work with the school's newspaper club also shows Grace's desire and willingness to improve the community around her.
If Grace notices an obstacle or problem, she approaches it with a solutions-oriented mindset!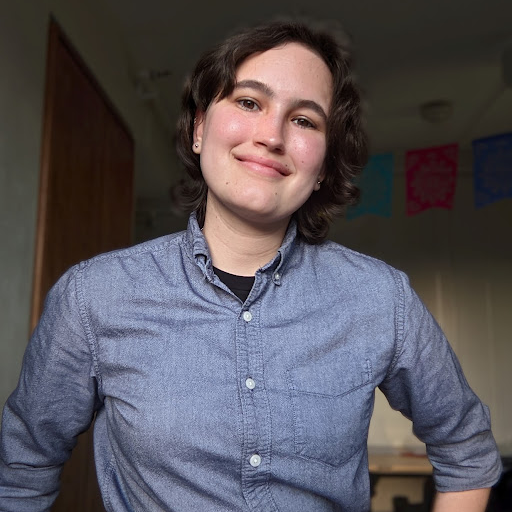 Vickie Hammett, Liberty – AmeriCorps Seniors
Vickie Hammett applied to be a volunteer for Meals-On-Wheels with AmeriCorps Seniors RSVP soon after retiring in 2017. Liberty Meals-On-Wheels volunteers help address food insecurity by delivering a hot, nutritious meal. Friendly visits from these volunteers also help combat isolation and loneliness with homebound seniors. Vickie is one of 75 weekly volunteers who deliver one route, one day per week.
Vickie took on a regular route soon after joining the Liberty team and continued to substitute when needed. A new resident of Liberty, she quickly found picking up substitute routes enabled her to meet people and was a great way to learn the community. It also sparked a fond memory of her mother who had delivered Meals-On-Wheels in her hometown in rural southeast Kansas. Many friendships have been forged along the way, with frequent cards, flowers and such added to her deliveries. A spur of the moment decision led her to create a Facebook birthday fund drive benefiting Meals-On-Wheels which resulted in several hundred dollars in contributions. She will quickly tell anyone the Liberty Meals-On-Wheels program is why Monday is her favorite day of the week.
Vickie helped the Liberty Meals-On-Wheels program deliver over 20,000 meals to residents. Vickie delivers more than just a meal. The meal serves as a way to develop a personal connection with the recipient, as well as a way to check in on them to make sure they are doing ok. Vickie is quick to offer to pick up an extra route or run across town to the hospital to pick up an extra meal if more meals are needed.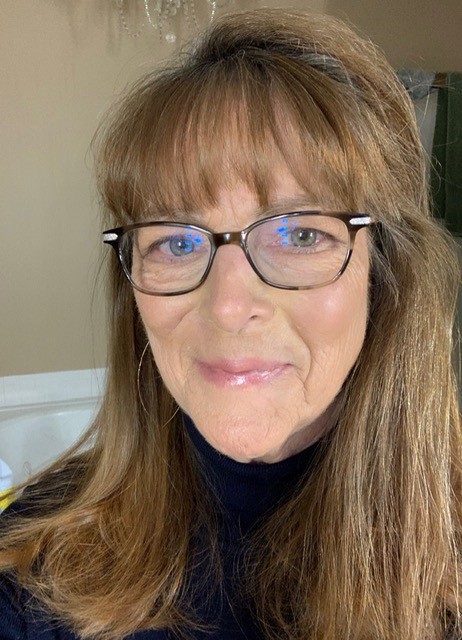 Up, Up, & Away!, Liberty – Business Excellence
Up, Up & Away creates balloon artistry to celebrate all of life's joyful moments. From small celebrations to grand milestone moments, their whimsical balloon artwork is featured at parties, galas, and art centers in Missouri and around the globe. They say often that they have the most fun job in the world, creating balloons for your celebrations.
Even from the early days of their business in 1995, they've focused on giving back to their community as often as they could. For over twenty years, they have donated their balloon artistry to at least one non-profit organization each month. But more importantly, they like to get involved where their efforts reach those most in need. They have sorted and packed thousands of pounds of food at Harvesters; lent a hand with many events at the Westside Community Action Center from school supply and backpack events to holiday gift and meal distribution; contributed food and supplies to warming shelters for their neighbors experiencing homelessness; donated food and time packing and delivering food pantry boxes for Jewish Family Services; collected supplies for KC Pet Project; as well as doing dishes, laundry, and making treats for the sweet pets waiting on their forever homes. Their workday conversations are often centered on where they can give back next and how they can best be of service to the community that has been supportive of their small business of only three employees.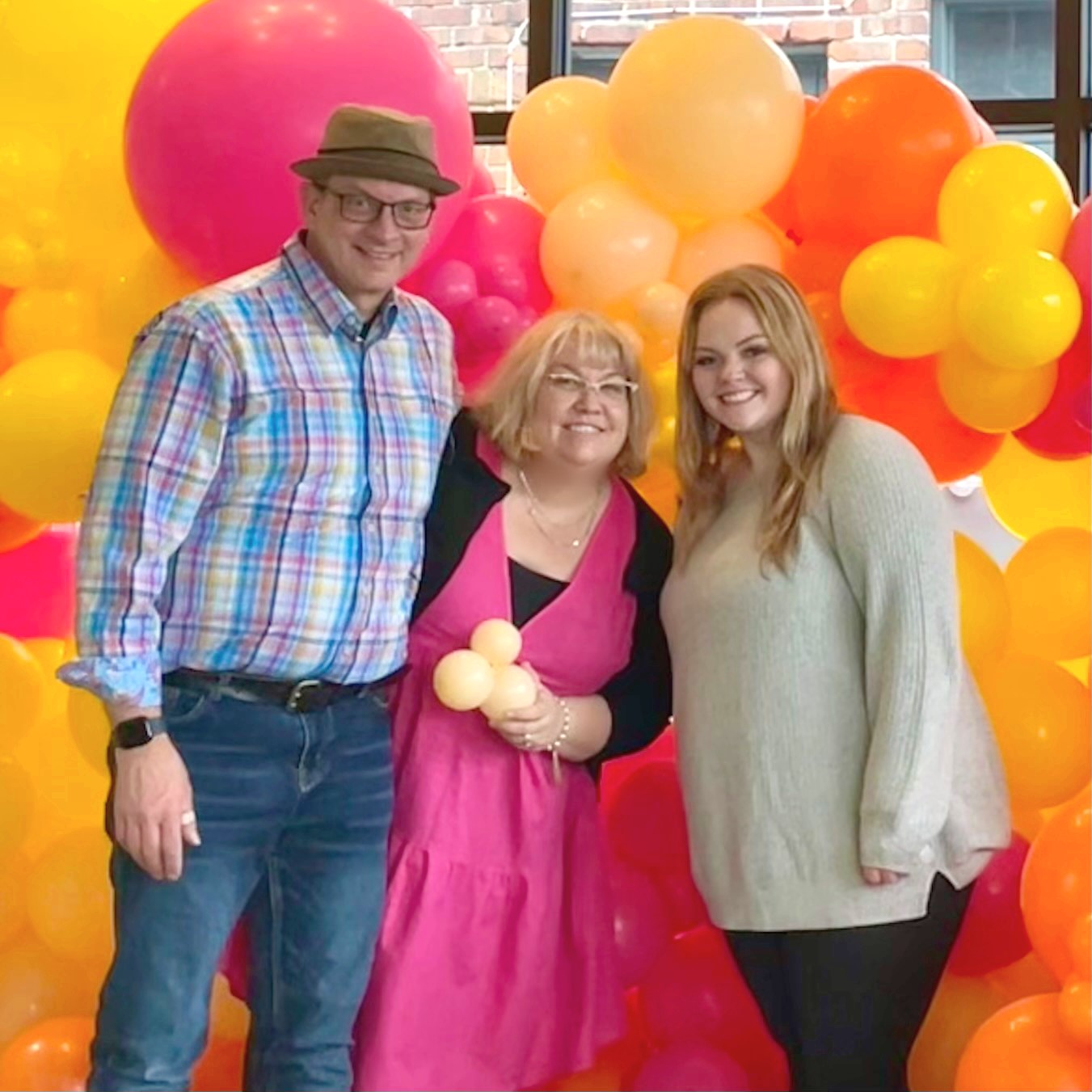 Caring Hearts of Peculiar, Peculiar – Community Excellence
Caring Hearts of Peculiar was created by a group of citizens in Peculiar who recognized the lack of a social welfare organization that could be responsive to local needs and bring support to agencies that served area residents.
A governing Board was organized, consisting of local church ministers, business leaders, city officials, and other residents. As a result, goals were developed and projects planned. From this beginning, several major events have become reality. Financial support is growing for agencies that serve the area, such as paying the rent for the local Thrift Store for many years and supporting the Cass County Dental Clinic which serves low-income children in need of dental care.
Caring Hearts of Peculiar currently sponsors two major projects annually: a Street Clean-up Day and a Christmas season fundraising event. The Street Clean-up Day has a hundred volunteers working to pick up bags and bags of trash! The Christmas season fundraiser is considered a great way for citizens to donate and support the needs of local agencies. This project runs from Thanksgiving until the new year, and has taken place for the past several years. In 2021, Christmas tree light bulbs were decorated and given as a token of appreciation when a donation was made at the grocery store. These were hand-decorated by local Girl Scout Troops. Donations totaled approximately $14,000, an extraordinary amount for a small town.
Along with these projects, the Board is always aware of future considerations and partnering with other groups to help residents of the Peculiar area.
The logo on the front of the brochure for Caring Hearts of Peculiar states: "Because We Care About Peculiar." This organization believes that statement and practices it with every project dedicated to benefit the residents of Peculiar, a wonderful Missouri small town.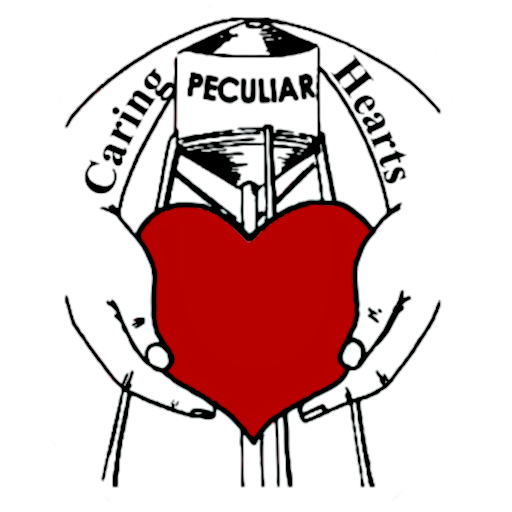 Rebekah Wilkinson, Republic – Adult
Rebekah has volunteered at Dickerson Park Zoo in their Zoo Crew program for over three years, including roughly 500 hours of volunteer service in 2021. When she first started volunteering three years ago, she was only allowed to observe procedures. However, as she gained more experience in the zoo hospital, she became an active part of the team. She has been able to help out with countless procedures. A few notable procedures include a cougar root canal, a giraffe immobilization, and placing a feeding tube in a desert tortoise!
She has also been able to participate in multiple surgeries including two liver mass removals on a cobra, an emergency sloth surgery, and an emergency bowel obstruction on a cheetah. She has helped rehab and release raptors through the zoo's raptor rehab program, as well as to bottle-feed, take care of, and eventually release five fawns back into the wild. In addition, she has had the privilege of helping raise three cheetah cubs from the time they were a week old until they were older juveniles. She performed such tasks as feeding them, participating in their checkups, and even babysitting them in their exhibit in order to make sure they stayed safe and out of trouble. Dickerson Park Zoo is very dear to her heart, and she considers it a privilege to be able to spend her free time at the zoo helping the animals, the staff, and ultimately the community!
Rebekah is a student at Ozark Technical Community College. She has completed college courses at OTC over the past two years while also attending and completing high school. She plans to transfer to the University of Missouri in the fall to major in Animal Science and minor in Captive Wild Animal Management. She was recently accepted into the University of Missouri's Pre-Veterinary Scholars Program and plans to attend veterinary school with the goal of becoming a zoo veterinarian.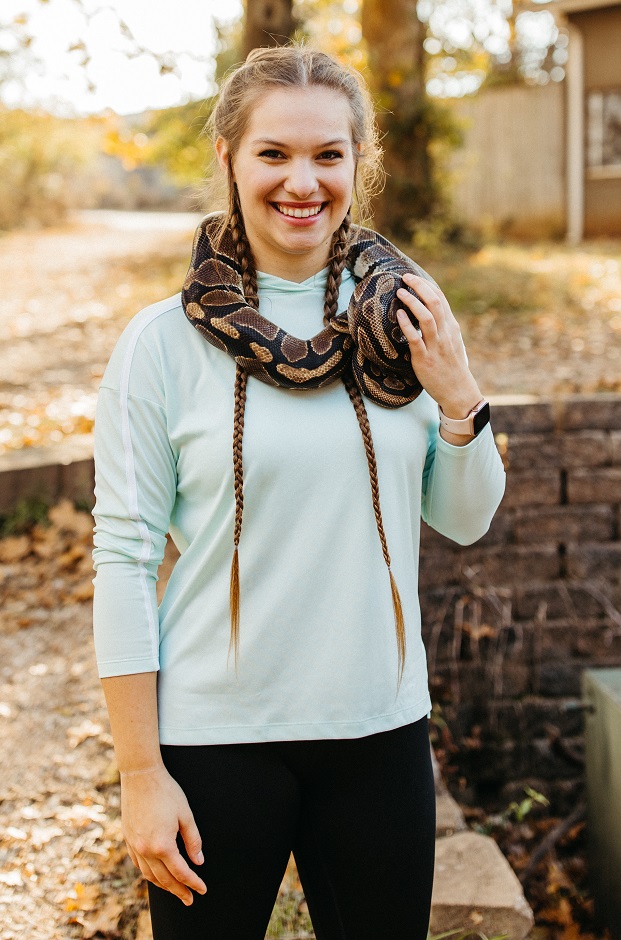 Tony Johnson, Bakersfield – Senior
Tony, a lifelong Bakersfield resident, has served as the "mayor" for over 25 years. He retired from Baxter Health Care after 30 years. He volunteers his time to do many tasks. He is an instrumental part of the town's water and waste water systems. He understands the operations and is available to complete any task that is needed. He helps with any water leak repairs and installation of anything to update the system. Tony also works in the administrative aspect of daily operations. He understands the importance of being a team leader, even though he receives zero financial compensation.
Tony volunteers his time and knowledge at a minimum of 250 hours a year. This roughly saves the struggling small town $5,000. The dollar amount may seem insignificant to a larger population, but to Bakersfield it is significant. The town truly appreciates Tony for all he does that is often unrecognized. He is invaluable to the community!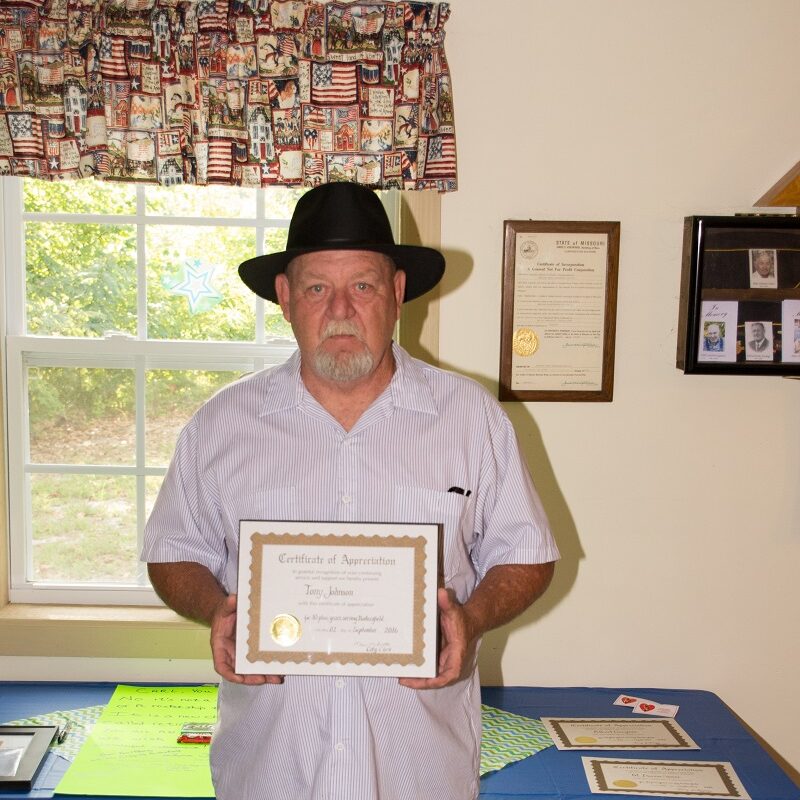 Megan Aldridge, Cassville – AmeriCorps
Megan's home has always been the little town of Purdy. Growing up in the school district she has always known about the AmeriCorps Purdy Reading Coaches. In the second grade, she had the pleasure of getting her very own Reading Coach. Her time with her Reading Coach was very special and has stayed with her throughout the years. "She encouraged me to grow and think outside the box to see the world in a different perspective," Megan said.
After Purdy, she went to school at Crowder College where she received her Associates of Arts degree and went on to Missouri Southern State University where she earned her Bachelors of Science degree in Mass Communication. During her time in college, she had always sought the opportunity to tutor others in subjects that she had a passion for and encouraged them to expand their limits.
After her graduation, she returned to Purdy to join the very same AmeriCorps program that helped her in elementary school! Originally, she saw AmeriCorps as a transitional opportunity during her job hunt; however, she found here passion while serving! She is now completing her fourth term as an AmeriCorps Member. In addition to performing her primary role as a reading tutor for elementary students, she has also invested her time and considerable abilities into strengthening the program. Throughout the past four years, Megan has consistently provided training and support to her fellow AmeriCorps Members. She has developed extremely effective data tracking systems that are also user friendly, even for first year Reading Coaches. She shares her innovative and imaginative lesson plans with her peers. Megan is a patient and kind resource for all when it comes to navigating and trouble-shooting the various computer systems and programs utilized in the classroom. Her consistent, steady calm has provided an anchor of peace and confidence that has allowed the AmeriCorps program to not just survive, but to thrive even in the tumultuous times we are all navigating.
Megan isn't done yet. Once she completes her final term with AmeriCorps this spring, she will become the new Director of Purdy AmeriCorps – continuing the cycle of service from a student, to a tutor, to a leader!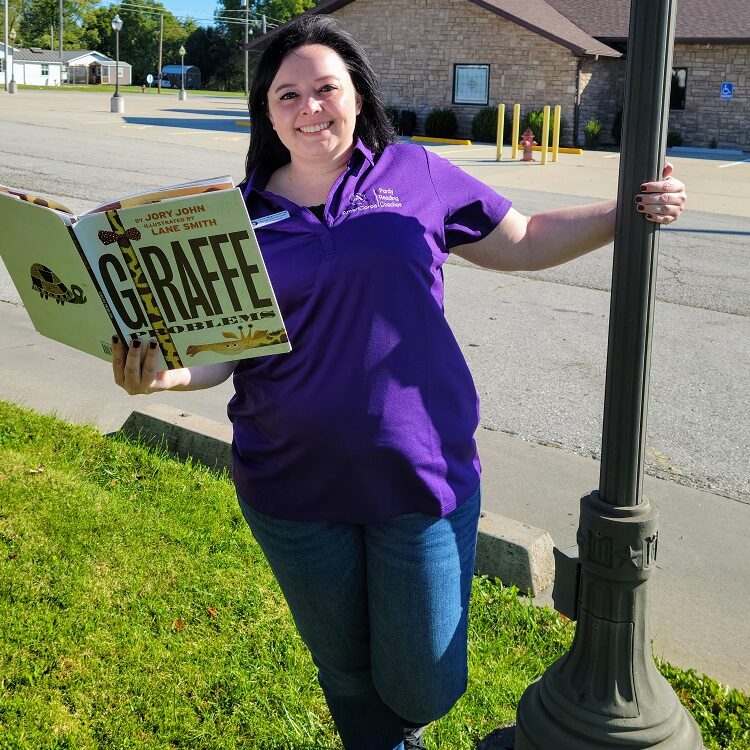 John Deere Reman, Springfield – Business Excellence
Deere & Company is a world leader in providing advanced products and services and is committed to the success of customers whose work is linked to the land — those who cultivate, harvest, transform, enrich, and build upon the land to meet the world's dramatically increasing need for food, fuel, shelter, and infrastructure. Since 1837, John Deere has delivered innovative products of superior quality built on a tradition of integrity.
John Deere Reman employees are allowed, through the support of $50 million investment over 10 years from the John Deere Foundation, to direct funds to causes that they care about and assist them in volunteering their time in the community. Jena Holtberg-Benge, General Manager of John Deere Reman, says, "We encourage our employees to give back to our community. Our employees have skills that are valuable to others and they want to serve with sincerity with both their time and their talents. Those we serve give our employees a sense of purpose and develop them in wonderful ways for their careers."
John Deere Reman employees have supported local organizations like the United Way of Ozarks, Habitat for Humanity, American Red Cross, and Ozarks Food Harvest!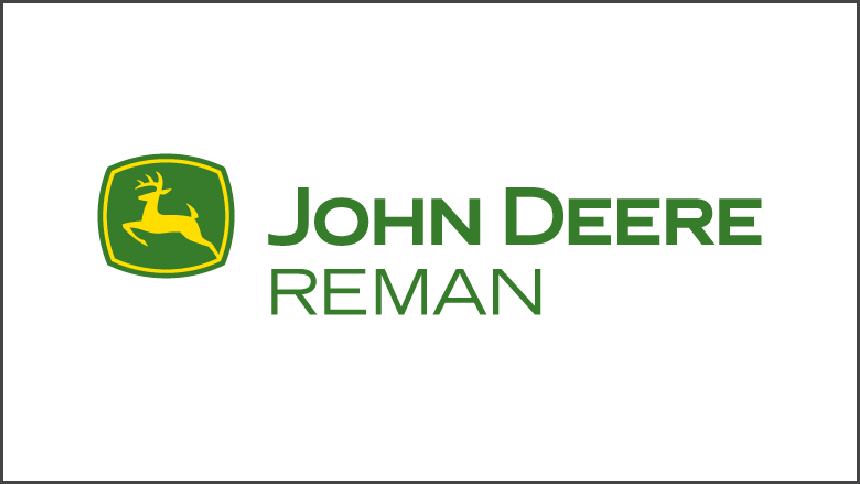 Community Partnership of Southeast Missouri, Cape Girardeau – Community Excellence
Community Partnership's mission is to maximize resources to develop and deliver a wide range of services that improve the lives of individuals, children, families, and to build strong neighborhoods and communities. It serves as a fiscal agent for various community grants and programs. Its staff is very active with community-level organizations, serving as liaisons between many groups. Services are offered to help people get back on their feet and become self-sufficient. Using funds through the Community Based Block Grant, they were able to build a new facility in Cape Girardeau.
Some of the programs Community Partnership supports are:
-"The Hub", a place for homeless individuals to seek a few hours of shelter while getting a shower, washing their clothes, and eating a hot meal.
-Every Day Dad (EDD), which empowers low-income noncustodial fathers to strengthen their families with core services. Community resources, workshops and mentoring are also available.
-Missouri Mentoring Partnership (MMP), which helps young mothers and fathers up to age 26 who are pregnant or parenting by offering parenting skills, infant health information, and other services.
-THRIVE, which seeks to protect youth from high-risk behaviors and help them become productive, responsible adults.
-SkillUP, which helps people on food assistance (age 16-59) to get better jobs by developing skills through training and through employer connections.
-Community Housing Assistance, which helps residents in Cape Girardeau, Bollinger, and Perry counties to get affordable, safe, and sanitary housing.
-EDGE (Empowering Dads to Gain Employment), which helps fathers (and mothers) with child support cases.
In total, Community Partnership works with thirty outside charities!