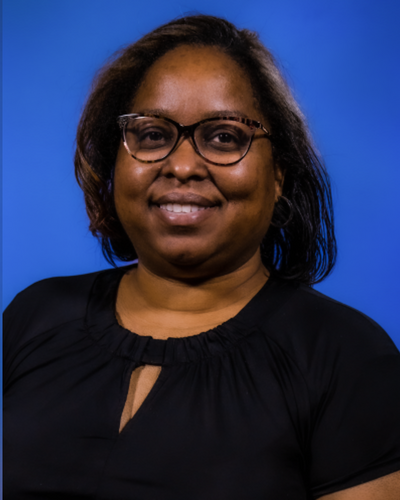 Christine Gardner is the Deputy Director of the Missouri Community Service Commission (MCSC) located within the Missouri Department of Economic Development/Business and Community Solutions. She has had the opportunity to work in different capacities of the Commission. In her current role, she has provided oversight of the budget, developed reports, supervised staff activities, monitored sub-grantees to ensure compliance, coordinated major events, collected data for analysis, and many other duties. Prior to becoming the Senior Economic Development Specialist, she was the Program Coordinator of the Missouri Employment and Training Program within the Division of Workforce Development.
Christine has held several positions within the Department of Economic Development. Those positions focused on providing the best possible services for low to moderate income people/families. Services to the constituents included providing work readiness classes to obtain employment, tuition assistance, developing financial literacy classes, creating microenterprise programs within the community, and renovating and building new single-family homes to name just a few. All of these services were brought to the community for easier accessibility and to help rid the neighborhoods of blight, break systemic poverty, and reduce crime.
Christine has actively volunteered in communities that are neglected and sometimes feared due to crime. She has volunteered with food banks, helped feed the community, knocked on doors to educate residents about services that can help them, advocated for students with IEPs, helped with an organization that empowers black and brown girls, and taken residents to doctor appointments.
Christine holds a Master's Degree in Business Administration from William Woods University with an emphasis in Entrepreneurial Leadership and a B.S. from Lincoln University in with an emphasis in Marketing and Business Administration.