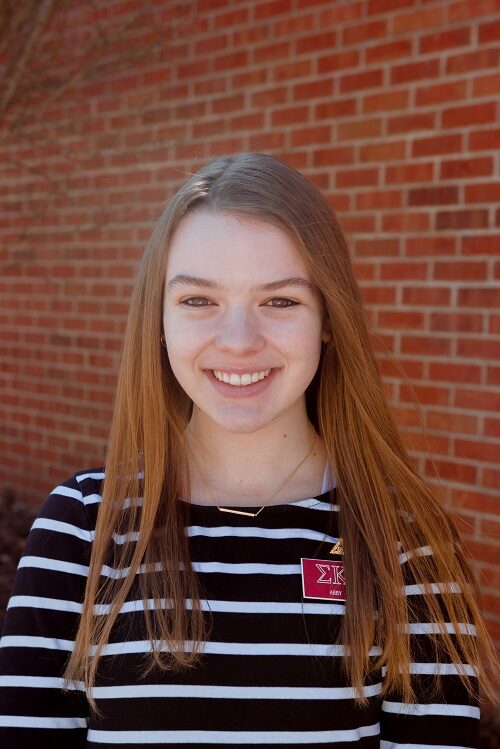 Abigail Bidwell is currently a senior at Truman State University. She is studying International Education with minors in Applied Linguistics and Women's and Gender Studies. Abigail has been accepted into the Master of Arts in Education program at Truman State and will be certified to teach Elementary and English as a Second or Other Language. Abigail is also Peace Corps Prep Certified through the Missouri Peace Corps Office in the sectors of Education and Youth in Development.
Abigail is very involved on campus. She serves on the Executive Board of Sigma Kappa Delta Theta as the Vice President of Philanthropic Services, in this position she works with the Alzheimer's Association to raise money for and plan the Walk to End Alzheimer's in Kirksville. She also promotes volunteerism, community service, and philanthropic initiatives among the general student body on campus and in the local community. Abigail is also the Student Services Coordinator for the TRIO Upward Bound program at Truman.
Abigail grew up in Kansas City, Missouri. She is a member of Girl Scouts of America, having earned her Gold Award and becoming a Lifetime Girl Scout.